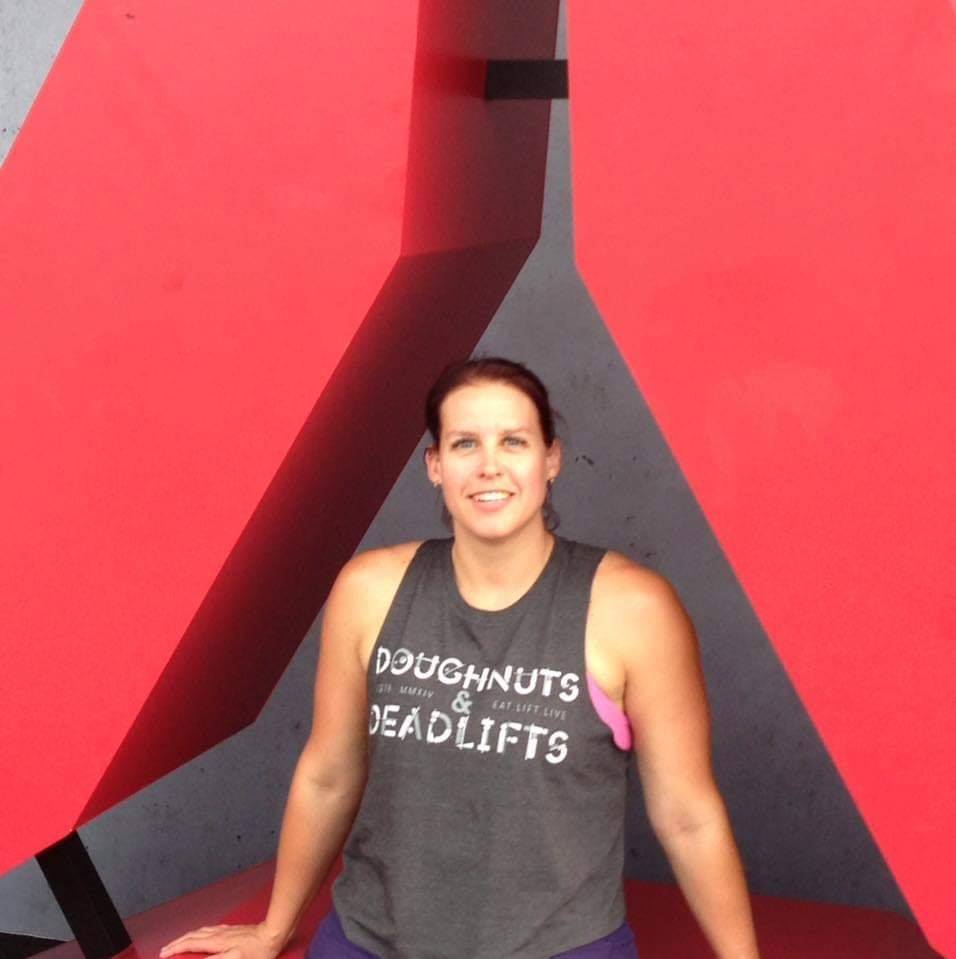 Meet our member Kristy Strawbridge-Rooney
Welcome to our weekly Q&A session with our members!

This week we will be be highlighting Kristy Strawbridge-Rooney. Kristy is a 39 year-old mother of two, she works full-time as a Program Assistant and has been doing CrossFit for 3 years! Kristy has always been active and played sports but after having her kids she lost touch with that aspect of her life.

CrossFit has changed that for her!

Lets learn more!CrossFit Durst- Hey kristy! Thank you for giving us your time! You've been doing CrossFit for 3 years now. What is it that you love about CrossFit that keeps you coming back?

Kristy Strawbridge-Rooney- I love the equal playing field. I love that men and women work out together as equals. I love bringing my kids to the box so that they can witness this. I love that CrossFit requires concentration and that no matter what is going on in your life for 1 hour of the day you can leave it at the door.

CD- That's an amazing lesson for your kids! What is the biggest change you've seen in yourself in the past 3 years at CrossFit Durst?

KSR- I would say the biggest change is a mental one. Although I have definitely changed physically, I definitely have a lot more confidence in what my body is capable of. I am less shy to try new activities or the fear of failure. I love challenging myself and setting goals for new movements. I feel like CrossFit has taught me to be a little less hard on myself. It has taught me that failure at a movement today isn't a failure forever, it's just progress and part of the process of learning.
CD- That's incredible! The hardest challenges for us to overcome are always mental! What are your next CrossFit goals?

KSR- My next goal is to finally achieve a hand stand push up. They are a work in progress and I look forward to the day when I finally get one!

CD- That's a great goal, Handstand Push Ups are tough! What would your favourite workout look like?
KSR- I love sprint WOD's. The ones that push you to keep going and not break because there isn't the time for it.

CD- The high intensity WOD's are always a crowd pleaser! Can you speak a little bit about the CrossFit Durst community?

KSR- I don't even know how to sum up my feelings properly. Durst has literally changed my life. The community in the box is amazing and everyone who enters means so much to me. There are so many people that have had an impact on my life and they don't even quite realize how much. It's such a positive environment that even on the worst day I still go and WOD because it makes my day better(Please see motivational quote at bottom of page). It has changed the way I view working out in that as much as everyone has individual goals and is competing against themselves, the group atmosphere keeps you going some days. You are all in it together and you will all finish. The last to finish always gets the most cheers.
CD- It's always great to hear amazing things like that about Durst. We truly feel that we have the greatest members!

CrossFit Durst- Thank you so much for taking the time to answer our questions! Keep up the great work and enjoy crushing your new goals!!
Thank you for taking the time to get to know one of the members in our community.
"On good days, work out. On bad days, work out harder"
—Unknown (probably Kristy Strawbridge-Rooney)