Far more than the average group fitness class, CrossFit is the most effective fitness program in the world, and our program is individual coaching in a group setting. Workouts are different every day; intense; but altered for each participants level; designed to bring up all areas of fitness together.
INTRO
Your journey starts with our No Sweat Intro. We're going to help identify the most effective path where you can achieve the best results. Everyone starts 1on1, or in a small group setting to integrate at their own pace, learn safe effective movement, and allows us to figure out what will be appropriate for you in a group setting.
FIND THE Training option that is best for you :
We focus on perfecting technique and effective scaling of workouts for all fitness levels. Durst Trainers are the best and they are here to help you find your path to success.
Looking to lose weight or feel better in your clothes? What you are eating is a big part of your overall success.
Our coaches are here to help. We offer Nutrition add on to our memberships or we can just get started with Nutrition even if you are not yet working out.
Far more than a group fitness class, CrossFit is individual coaching in a group setting.
We offer 3 class styles all included in our membership.
CrossFit WODs, BURN & BUILD.
Ready for some fun?
Want to reach your weight loss goals?

All fitness levels, paces, distances. No previous experience needed.
M/W/F 6:30 PM
Starts September 9th!
Increase physical strength.
Increase time under tension.
Increase maximal lift capabilities.
M/W/F 6:30 PM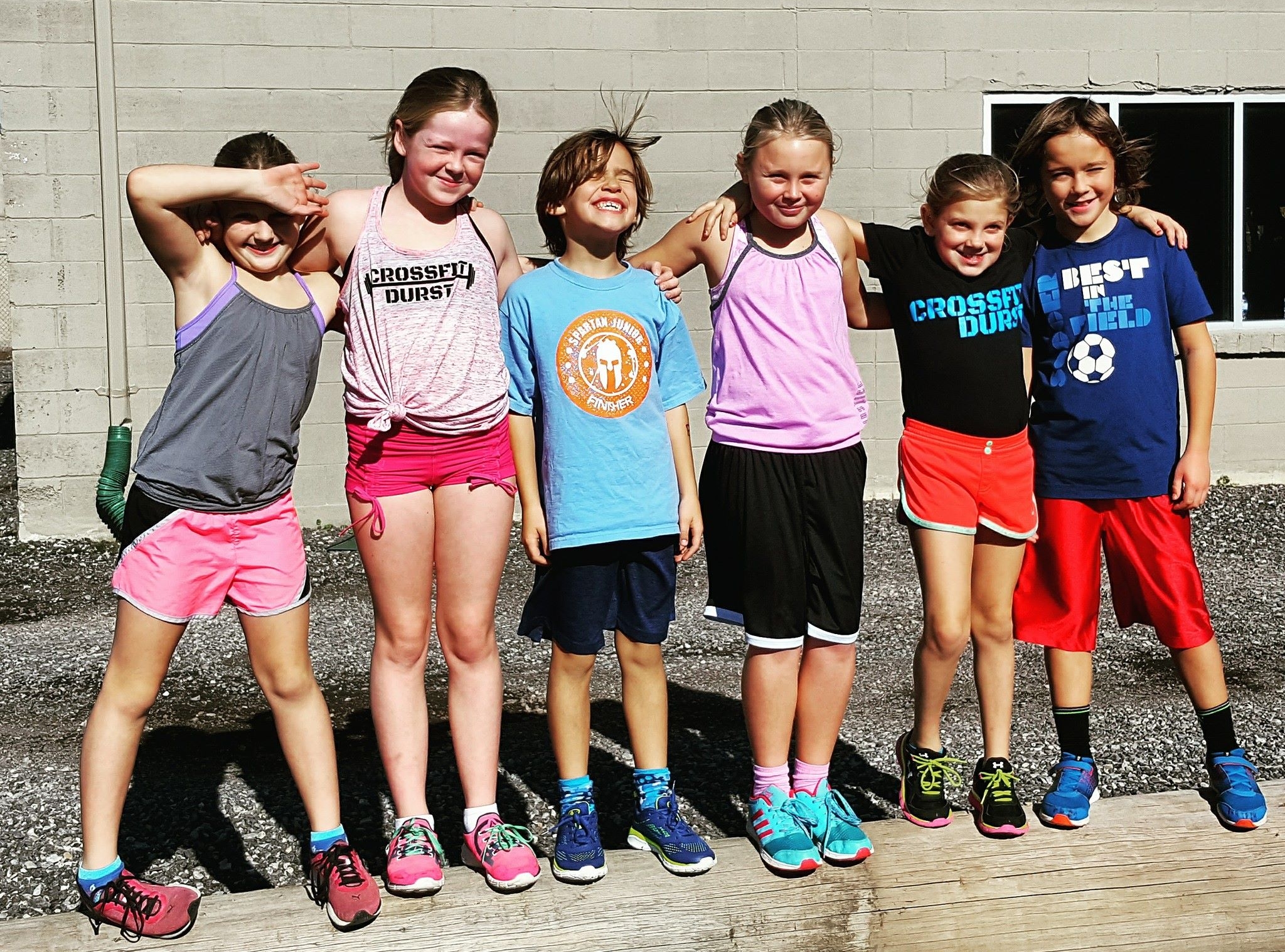 We get kids to LOVE exercise.